A Harvest Thanks!
See what happened to the food that was donated to the school as part of this year's Harvest Festival celebration.
Thank you to everybody who donated food and household items to the Bedford Foodbank. The response was, once again, testament to the generosity of Putnoe Primary families.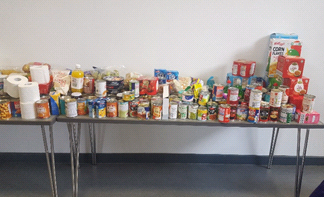 Here is some of the food that we donated.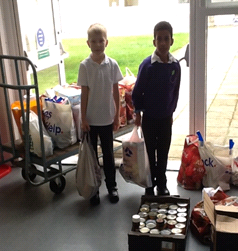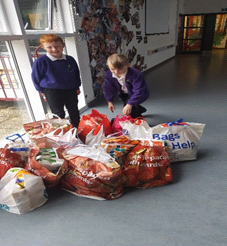 Here are some Year 4 children helping to bag up the harvest collection.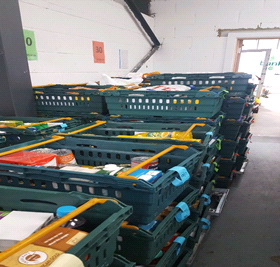 These are pictures of the warehouse, where the food is sorted into family packs which include all essential items. These are then distributed out to families. Miss Baker and Mr Dwyer helped deliver the goods and off load them into the warehouse.